Reserve Your Cruise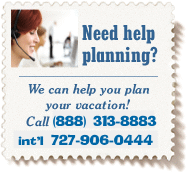 Reserve Your Cruise Online










Take a break with a luxury cruise and sail away with the happy waves into the destinations of love and tranquil beauty. Enjoy the beautiful sights of the Alaska Coastline, and much more on your exotic Alaska cruises.


SILVERSEA ALASKA CRUISES
Go west to find gold. Where salmon run upstream through cascading falls, bears trundle from their deep forest home to feast, and at the end of the Tracy Arm fjord seals bask on the bergs of Sawyer Glacier. Misty Fjords National Monument is an unspoiled paradise of ice fields, glaciers and rugged mountains. From the Barbary Coast to Big Sur, savor 17-Mile Drives seaside vistas, towering forests of ancient redwoods and colonial Spanish mansions. Indulge in the gourmet delights of San Francisco's Chinatown and Fisherman's Wharf, Napa Valleys lush vineyards or one of Seattle's signature coffees. Reel in a magnificent catch or watch mighty whales on their annual migration along the coast of British Columbia.
REGENT SEVEN SEAS ALASKA CRUISES
Perhaps no land captures the adventurous frontier spirit better then Alaska Cruises. What better way to enjoy its great beauty that from the comfortable elegance of a Regent Seven Seas ship. Not only is the smaller size of our ships designed for a more intimate Alaskan Cruise experience, we also offer personalized, off-the-beaten-path tours. Imagine flying into the natural habitat of magnificent black bears for an up-close experience you'll never forget. With activities and tours that range from the mild to the wild, everyone succumbs to the wonder. No wonder they say that once you've take a Alaska Cruise, you never really come all the way back.
HOLLAND AMERICA ALASKA CRUISES
Witness giant icebergs calving from massive glaciers. Spy whales, moose, bears and eagles in their natural habitat. Fish for king salmon in Ketchikan, pan for gold in Juneau, and discover frontier Russia in Sitka. Holland America line offers premium 7-day cruise itineraries roundtrip Seattle, roundtrip Vancouver, and one-way between Vancouver and Seward. Aboard our fleet of 5-star ships wraparound teak decks, wide-open bows, 270 panoramic views from the Crow's Nest lounge and private verandahs provide unparalleled opportunities to experience Alaska's stunning natural wonders. And to further enhance your experience, delight in our spacious staterooms, award-winning service, onboard amenities, and diverse shore excursions.
ROYAL CARIBBEAN ALASKA CRUISES
In the land of the midnight sun, you'll need every extra minute of daylight if you want to experience it all. From the awe-inspiring blue ice of a massive glacial field to the expansive grandeur of its wildlife and nature, everything in Alaska is bigger. Including the adventures. For the ultimate Alaska vacation, look at our Alaska cruisetours - a combination of cruise vacation and land tour. We offer nineteen cruisetours to Alaska, four to the Canadian Rockies and two to Whistler. They range from nine to thirteen nights and in most cases, you can choose to take land tour portion either before or after your cruise.
CELEBRITY ALASKA CRUISES
Drink in the splendor of the Alaskan wilderness as you sip cappuccino from your veranda on our Alaska cruises. Catch sight of a humpback whale or wolf pups frolicking in the snow. From the breathtaking sights of Hubbard Glacier to the pioneering spirit of Juneau, the gold-rush spirit of Skagway and the totem poles of Ketchikan, Celebrity's Alaska is as rustic and romantic as one could ever imagine.